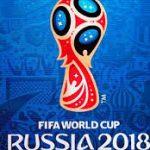 The fixtures are our now out, so we can start to get excited about a fresh new season in the Championship. The fact we have a pretty hard August pales into the background when you realise we have to wait another 6 weeks before we get to watch a game.
We can knock that down to 5 weeks if we can get up for the friendly with Rangers, and stretch it to 4 weeks if you count the pre pre season games.
So thank goodness we have the World Cup. I have made it more interesting by having a fantasy football team in aid of Joseph's Goal, plus I do the Prediction League with Chris Griffin (betting on the results I have entered).
I of course am doing as badly as Argentina and Germany on both fronts, but it is fun and I have to hope the results start going my way sometime soon. Mexico have been outstanding so far, so have the hosts Russia, both recording 2 wins and certain to be in the second round.
If you're thinking of betting on the World up this year then we would recommend checking out Footy Accumulators. They have pages dedicated to all kinds of predictions like treble bets and many more via dedicated pages.
Another big talking point about this year's World Cup is VAR! We have seen it in the FA Cup in the UK, but not had shining reviews about it. The way it is used in Russia is actually quite good in my opinion, but I find it strange they still miss the chance to get a definitive answer on some situations when the technology is there.
I am pretty sure that there would have been even more goals had the referee done so (even one for England) and I am not saying that because it would have helped my bets out either. Though it would have helped.
I think it is the future and when the finer points are ironed out we will wonder why it took so long to use it in every game. Anyway, only 6 weeks to the first game where we can only hope Wigan Athletic will be challenging at the tope of the table again.
Remember e are doing coaches for Rangers and memberships will be available soon. Keep looking back on the website to keep up to date.