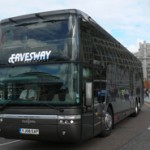 Well as of this morning we know the  first away game for Wigan Athletic will at Stadium MK n Saturday 5th August 2017. This is of course subject to the televised fixtures which we will know about in due course.
Oldham will be next as we have two home games on 8th and 12th August against Blackpool and Bury.
Both these games will be open for booking at the Liverpool game I would guess, dependant on Coach costs getting to us by then. Please keep popping back to this website for the most up to date information.
We have been monitoring feedback from those that use the coaches for away travel and we are aware that the council car parks are now charging for parking.
We have been talking to the Club and are nearly at an agreement regarding parking around the Stadium and full details will be given as soon as we know what they are.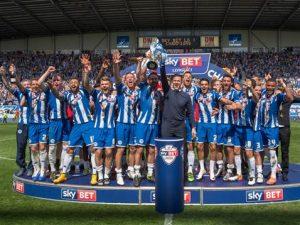 So when booking coaches please be aware that we might be changing the location of where the coaches will be leaving from, notification will be given at point of sale.
This is because, if we reach an agreement to use free parking elsewhere around the ground, it would be prudent to move the coach pick up point to suit this arrangement.
Again we will advise in due course, please keep looking back in on here for the latest details.
If you haven't already done so, Membership renewals and applications are available online, just navigate to the Memberships page to secure yours.
Hopefully we will have a repeat of the 2015-16 season where we took huge away followings and more importantly won the league.
As you will see from our calendar at the side of the website, will endeavour to put as many match day information as is possible there.
It will give details of when the Supporters Cub Bar is open on match day, plus what time the coaches are leaving and costs.
Please visit our chosen Charity and sponsors: