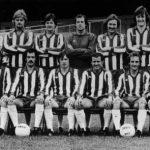 The Legend that is Ian McNeill sadly passed away on Saturday aged 85. The Scotsman will always be etched in Wigan Athletic history as the Manager that succeeded in our election to the Football League.
Ian was born the same year as this club in it's current form was formed and had been a player both north and south of the border before turning to management at non-league level. He re-joined Wigan Athletic in 1976, and after many years of knocking on the door, had us elected into the Football League in 1978.
The following season he saw Latics to a top 6 finish and cement our place in the 4th Division. He linked up with Neal to change the fortunes of a Second Division Chelsea in 1981, then even had a brief spell back at Wigan as a scout under Bruce Rich in 2000.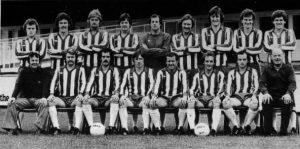 Ian has supported many Wigan Athletic Supporters Club events, where he was always proud to talk of those times when we were elected. He brought many a good player to the Club too, including Peter Houghton, Noel Ward and Maurice Whittle.
He will be really missed and the thoughts of the Supporters Club Committee, Supporters Club Members and all fans of Wigan Athletic go out to his family.
There will be a minutes applause on Saturday prior to the Southend Game as a mark of Respect for a true Wigan Athletic Legend.
Please visit our chosen Charity and sponsors: