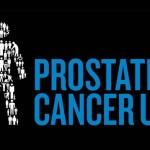 Our Latics2Amsterdam cycle team will be representing Wigan Athletic in Prostate Cancer UK's annual Football to Amsterdam sponsored cycle challenge.
The team of 29 riders will leave the DW Stadium in the morning of Thursday 8th June and will cycle over the Pennines to Barnsley (the official Northern starting point of the challenge) where they will rest overnight. Day 2 sees them cycling from Barnsley to Hull where they will board the overnight ferry to Rotterdam and on day 3, they will cycle from Rotterdam to the finish line at the Ajax stadium in Amsterdam.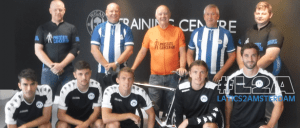 The purpose of the cycle challenge is not only to raise funds for Prostate Cancer UK but also to raise awareness of prostate Cancer, a disease which will affect 1 man in every 8.
The match against Aston Villa next Saturday had been officially designated by the club as the one where Prostate Cancer UK will be promoted. Our Latics2Amsterdam team will be making a bucket collection with around 30 collectors in and around the stadium. Please donate generously. The supporters club will also be raffling a signed Latics shirt with all the proceeds going to this fund.
Inside the supporters club bar, when the early match has finished on TV, the committee have arranged for a speaker from Prostate Cancer UK to give a very short presentation to our members to make you more aware of the disease and what you need to do.  We know that you will hardly be able to wait to take your seats in the stand but please give the speaker your full attention. It is only for a few minutes and you never know, it may save your life!
Please visit our chosen Charity and sponsors: