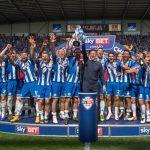 Ever since Wigan got promoted last season to the Championship, it was clear that it was going to be tough for Latics to stay up. A year later and Latics find themselves in the same position they were two years ago and fans are turning to casinopromocodes.org offer code to cheer themselves up.
Last year Latics weren't the smartest of shoppers and it seems like their lack of proper transfer activity came back to haunt them in the end. Most of the loans and free transfers they made in that hectic January turned out to be largely unsuccessful and they will certainly be hoping that they can improve on their shopping this year.
This and other aspects of how the club is run will have to be improved in order for them to instantly get back from where they got relegated. In this article we will look at 3 things which the Latics should do to get back to the Championship.
Buy Championship Quality Players
The biggest mistake that relegated teams make is selling their best and most expensive players and then buying players who are more suited to the new division. And while it is completely understandable that you cannot keep your most talented players or the same wage bill when you get relegated, it is a big mistake to shop for players in the lower leagues.
What Wigan should do is look for Championship players who would recognize that their young chairman has a plan to instantly get them back to the Championship and to convince them to join the Latics. This may not be easy, but with a clear vision for the future of the club it can certainly be done.
David Sharpe Should Show More Ambition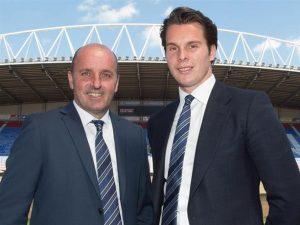 Wigan's young chairman has already done the first right thing this season by appointing Paul Cook as the new manager of Wigan Athletic, but he shouldn't stop there.
Cook has quite the experience in getting clubs promoted, having achieved just that with Portsmouth, but he should be given proper backing from the board. Quality players will surely be needed for the season ahead, but what Wigan needs even more is a clearly outlined plan for the future.
Clear goals and objectives for the next five seasons should be set immediately and then, based on those goals, the club should organize its modus operandi. Since we all think and agree that Sharpe is an ambitious and capable young man, aligning the club's goals with his ambitious persona will benefit the club almost instantly.
Stability
Last year the Latics were anything, but stable. They changed three managers in Graham Barrow, Gary Caldwell and Warren Joyce and bought a total of 13 players in the January transfer window.
These panic buys didn't significantly improve the squad, but they contributed to making the dressing room even less cohesive. This should be a lesson for the chairman and he should aim at creating a more stable environment for both manager and players in the next season.