The closed season was a busy time for Wigan Athletic, with a lot of groundwork being put into place for the return to League 1 following promotion at the end of the 2016/17 season. With the confirmation of Paul Cook as manager in May for the next three years, things look strong at the club.
So, what are the chances that Latics will get promoted again and be back in the Championship at the end of the year?
The situation at the club
The transfer window may seem to be a little unbalanced at the club with a massive 18 players at different levels leaving and only five coming in.  But this makes a more streamlined squad and additions such as Chey Dunkley from Oxford United and Noel Hunt from Portsmouth add to the players who have been retained.  While most of the departures were free or undisclosed, there was a tidy £700,000 fee from Cardiff City for Omar Bogle to add to the club's coffers.
The odds
When you look at the Yesbets matched betting software the club is already rated as second favourites to be promoted.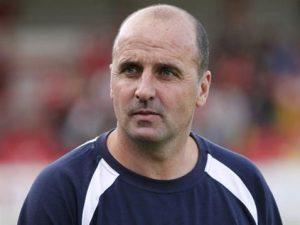 Paul Cook's experience with the club and recent success in seeing Portsmouth win League Two last year means their managerial position is a strong one.
This means the club is already being seen as having a strong chance of repeating the success of the 2015/16 seasons.  But who are the main competition?
Blackburn Rovers
At the moment, after the first few games, Blackburn Rovers are the bookie's favourites to win the title and the main competition for the Latics.  With manager Tony Mowbray receiving an extended contract from controversial owners Venky's, the club looks to be more stable than in recent times.  And Mowbray has an impressive record including getting promotion to the Premier League with West Brom in 2007/8.
Blackburn's biggest potential downfall at the moment is the lack of a backup goalkeeper – with only David Raya Martin on the books, they could easily run into trouble if he is injured or sent off.
Portsmouth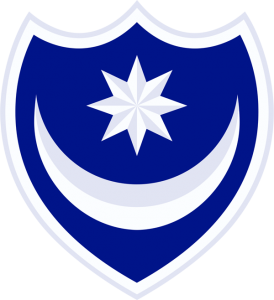 Paul Cook's former team Portsmouth are rated as third favourites by the bookies for the title, having won the League 2 title last year.
The players they have added to bring an important level of experience to the side in this particular league and manager Kenny Jackett has twice had a side promoted from League 1.
Oxford United
Fourth favourites in the odds are Oxford United.  They missed out on the promotion places last year by just four points and experts give them a relatively strong case to go on better this year.  The new manager is highly rated Spaniard Pep Clotet, who replaced Michael Appleton in the summer.
Fan confidence
The Latics won't have a walk in the park to get promotion this year but with the trimmed down and strengthened side and a new, confident manager, we are all confident that the team can do it and we will be back in the Championship come next season.
Please visit our chosen Charity and sponsors: