This weekend sees Wigan Athletic  take on Manchester United at Old Trafford in the FA Cup Fourth Round, a Cup that has evaded our hosts for 13 years but of course we saw Latics win it in 2013.
There are only 5 seats left on the Supporters Club Coaches at the time of writing, which means it is possible that you need to arrange your own way there.
Train and tram is probably the easiest after coach travel, with cars needing t be there in good time for parking spaces.
There is some information from Manchester United here, but whichever way you travel, please give yourself enough time, as close to 70,000 people will be making the same journey and so things sometimes don't go according to plan.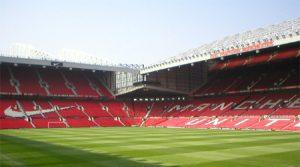 The game itself should be an entertaining one, with the Reds probably resting player after their semi-final of the EFL Cup on Thursday and pending game on the following Wednesday, both matches against Hull.
We are obviously starting off as massive under dogs and so if you are fancying a flutter, then going to betting offers will give you the best chance of getting the best odds. We are currently 14/1 for the win and 6/1 for a draw, but this may change dependant on what happens on Thursday to United.
After this weekend's game, it will be back to the League and after Friday's game against Sheffield Wednesday and Tuesday's game against Norwich, we have away games against Fulham, Wolverhampton Wanderers and Queens Park Rangers, click here for Coach Travel.
The Supporters Bar will be open prior to all the home games.