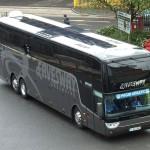 As the match on New Years Day has been changed to pay on the day instead of ticket only, it gives a little flexibility for those wanting to go at the last minute.
We do have 18 seats left available on the coach, so if you want  hassle free trip down use our online booking here.
The Bournemouth coaches are now full, but you can still book for Plymouth and Rochdale here.
Have a great New Year.