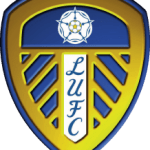 The Supporters Club will be open as usual from 10.00 a.m. prior to the Skybet Championship game against Leeds United on Sunday 7th May 2017, kick off 12.00 p.m..
Located behind the South Stand, there will be drinks and food on sale (with this being a morning opening, bacon and Sausage butties will be the offering).
We will be taking membership applications and renewals for next season so you can avoid the 'first home game' queues at the beginning of next season.
We have Kevin Sharp visiting us and he has agreed to meet and greet everyone with a questions and answer session on stage around 11.15 a.m.
We will be giving out all of the latest news over the PA System in the run up to the game, including the team sheets and any special events that may be happening.
If there is anything you would like to see, hear or have announced please email us beforehand on info@wiganathleticsupportersclub.co.uk.
Please visit our Sponsors and Charity Partners:
For those of you wanting Wigan v Leeds Betting Tips:
It has been a really disappointing season for Wigan Athletic suffering an immediate return to League One. On Sunday they will take on another team who has failed to meet their seasonal target, Leeds United, and we have asked Championship betting tips experts site Bettingtips4You.com what are the chances of the Latics in this game and where we should be putting our money.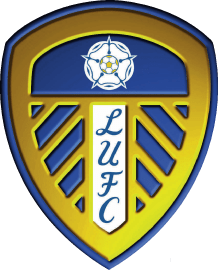 John Pentin, senior tipster at BettingTips4 you: 'This is an extremely difficult match to read as we have two teams that have nothing to lose after what has been a disappointing campaign. Surely on paper Leeds United are the better side but having faltered at the final few hurdles to get into the play-off, their confidence level will be an all-time low.
Their recent record has been horrible as they have only been able to get 2 wins from 10 matches which show well how poor their form has been. Wigan on the other hand has found it very hard to set themselves up in the Championship after being promoted from League One at the back of last season. They didn't have a particularly strong side but they have also had a fair share of bad luck with a very high number of injuries who have undermined their chances. Their main problem has been their home form as at the DW Stadium they have only been able to make 1 point per game on average with goal scoring being a serious issue.
Surely Latics will be keen to end their season in the best way possible and walk out from the Championship with their heads up. Considering Leeds United's situation a home win looks valuable: most of the home players will be under scrutiny very soon and we expect they will want to show commitment to the cause and get a win that can prove their willingness of continuing the journey with the club even if a division down.
We don't expect Wigan's goalscoring problems to disappear in one go though so if you are nervous about backing the hosts to win, a good bet is on the under 2.50.'