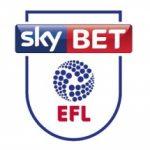 Fans around the country are being asked by the EFL and SkyBet what would make their away trips even better, or more appealing dependent on whether you already go or not.
Whilst we are on the subject of away games, there are still seats left for the Peterborough game tomorrow, Scunthorpe Coach details will be available when we know for sure it not going to be called off due the International weekend.
Back to the survey though, as travelling fans are often known as the most hardcore and loyal fans, their dedication makes the Sky Bet EFL the most passionate league in football. 
So far this season, Sky Bet have given every Derby County fan a free pint at Sunderland, rewarded Blackpool fans with free travel to Plymouth and lined the stomachs of Bristol Rovers fans with free breakfasts before setting off for Bradford.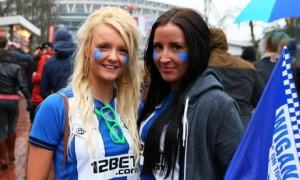 But now it's up to us Wigan Athletic fans to tell them, is there anything that would make our Away Days better?
They want to hear your views on the facilities, atmosphere and experiences around Away Days in the Sky Bet EFL, plus what you would like to see improved upon.
A survey on Sky Bet's website can be filled in between now and the end of September, after which, the sponsor will endeavour to reward loyal supporters on Away Days up and down the country.
To make your voice heard, visit: https://m.skybet.com/campaign/away-days
Please visit our chosen Charity and sponsors: