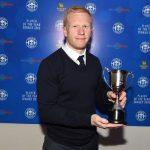 We all know that Wigan Athletic's 2016/17 season hasn't gone to plan, but  that doesn't mean there hasn't been some very good performances out on the pitch.
To that end, there will be a presentation to the players that have been voted the 'Player of the Season' and the Supporters Club 'Away Player of the Season' before the Leeds United game tomorrow.
We want a Supporters Club Member to do this presentation and so are running a competition to find that person.
There are two ways of entering:
On Facebook by liking and sharing the post

By filling out the entry form below.
The winner will be drawn from all entrants at 6pm this evening and the winner notified by email, phone or Facebook message, please note this competition is for Supporters Club members.
If you are not a member and feel you want to be part of the Wigan Athletic Supporters Community, come down before the game on Sunday to the Supporters Club Bar in the South Stand and join up for next season.
Good luck everyone.