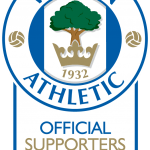 Congratulations to Susan, who was the first name drawn out from the massive amount of emails we had in response to this competition.
Just remember, by being a member of the Supporters Club automatically gets your name in the hat for the home game draw for hospitality.
If you are not already a member please go to our membership page to join.
Another reminder that this Saturday will see us give away free pie and peas to Supporters Club members in the South Sand Bar prior to the Ipswich game.
Get there early to avoid the rush.