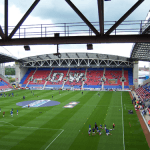 Every season the Supporter Liaison Officers together with the club, set up a meeting for fans to have their say, find out why things are done and more to the point relay what they think are not being done well.
Wednesday March 7th is the next of those meetings, and we want your thoughts and ideas to pass on to the Club.
The meeting will consist of senior management within the playing and non-playing staff, the 2 SLOs and 8 representatives from all sections of the Wigan Athletic fan base.
They will all have their questions and ideas, but so we can cover as much as possible, we need ours too.
We have set up several ways to do this: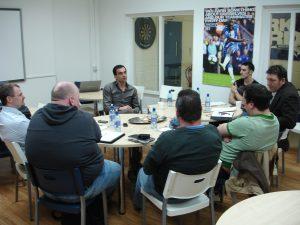 Email Jason or Ian (Supporter Liaison Officer) on jason@wiganathleticslo.co.uk or ian@wiganathleticslo.co.uk
Go to the Facebook pages of the Supporters Club, where there is a dedicated thread (click here) or on The Banter Page.
On the  Cockney Latic message board (click here) who the SLOs have asked to help out.
Your views and comments really matter, so please have your say, get in touch.