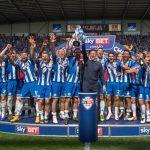 A disappointing return to the Championship
Last season denoted a horrible period for the Wigan Athletic faithful. Their beloved Latics finished the campaign situated in 23rd place, relegated to the third tier of English football. For a team that sustained their position at the height of English Football for eight successive seasons, in conceivably, the most competitive league in world football, being demoted to League One for the second time in three years is certainly difficult to accept.
The season itself was demonstrative of the problems that thwarted the Latics. From a defensive perspective, Wigan was comparatively stable conceding fewer goals in 46 games than Huddersfield – who eventually became a Premier League team for the first time in their history. While this did represent modest success regarding fulfilling their defensive obligations, they were failing woefully to ignite their attacking spark. Currently they stand with odds of 6/5 to be promoted.
Wigan's woes
Over the entirety of the 2016-17 Championship season, the Latics amassed 40 league goals – an average of less than a goal per game. Coincidentally, this figure was the joint-lowest in the division, alongside Rotherham who were relegated to League One with a pitiful total of 23 points. The alteration in management from Warren Joyce to Paul Cook failed to reinvigorate the season to a degree in which survival was a plausible and attainable target. Thus the Latics were relegated.
Their failure to create and invent from open play was palpable, and this, in turn, contributed to the lack of purposeful goal scoring opportunities that they had. Wigan's ill-discipline was also an area of considerable concern; they averaged 12.7 fouls per game, only QPR, Birmingham, Wolves and Brighton averaged a higher total. Things, in a word, were bleak.
Decent start to the season
Despite the dismay that last season engendered, Wigan has made a purposefully decent start to the new campaign as they look to conclude a prompt return to the Championship.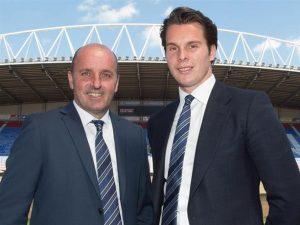 This intent has derived from a very acceptable transfer window, all eight players who were acquired in the January transfer window have departed for pastures new, while the club has made tremendous use of players whose contract had expired, and loan deals for Premier League prodigies. Thus, providing Cook with the perfect concoction of invaluable experience and youthful exuberance.
His squad have made a rather significant impression on the pitch, attaining a respectable total of ten points out of a possible 15. Before being defeated away at Shrewsbury (the current league leaders) Wigan had recorded four successive games unbeaten, three of which were victories.
One senses that their next two league fixtures against both Charlton and Blackpool will be indicative of Wigan's capacity to mount a serious promotion bid. Failure to win either of those games will raise questions regarding the competence and temperament of Cook's team. Nevertheless, two consecutive victories would seriously augment Wigan's status as promotion chasers, and could even enhance their chances of title success.
Ultimately, it's far too soon in the season to anticipate the nature of Wigan's campaign, yet one thing is for certain, the early indications are auspicious. For a team that averaged 0.8 goals per game last season, the Latics were averaging two league goals per game before the Shrewsbury defeat.
While their disciplinary record has been rather troublesome so far, Wigan didn't receive a single red card in the Championship last season, and they've already received two in League One, the new signings are beginning to express themselves. Ivan Toney has scored twice in five appearances for his new side, while on loan Lee Evans has scored once and provided one assist too.
The road ahead
For a team of Wigan's stature, cherished history, and influence, it is of the utmost significance that they return to the Championship at the very first time of asking. It's easy to forget that five seasons ago, the Latics were a recognised Premier League outfit. Over recent seasons a whole host of established Premier League teams, such as Fulham, Aston Villa, Newcastle, Sunderland (to name just a few), have been relegated from the highest tier of English Football. Ultimately, it is each of these teams' intention to re-establish their statuses as recognised Premier League teams, for Wigan their journey begins with League One triumph.