WASC News
Wigan Athletic Supporters Club are based in the South Stand Suite. On match day, our doors usually open around 2 hours 30 minutes before the game starts. The latest news item is below, but please keep looking back on the website for all of our latest news.
2020 Christmas Appeal from Storehouse Project
After the release of the latest administrators' progress report earlier this week, the administrators' fee estimates have been widely reported and challenged over social and mainstream media.
read more
Latics to remember supporters who passed away in 2020 on Saturday
read more

Charity needs donations of items
The Storehouse Project has been one of our charity causes in previous seasons. Obviously with everything that is going on there is still much need for the work they do and the donations they receive.
Times are tough for all of us at the moment, but if you could read the information in the flyer below and donate if you can.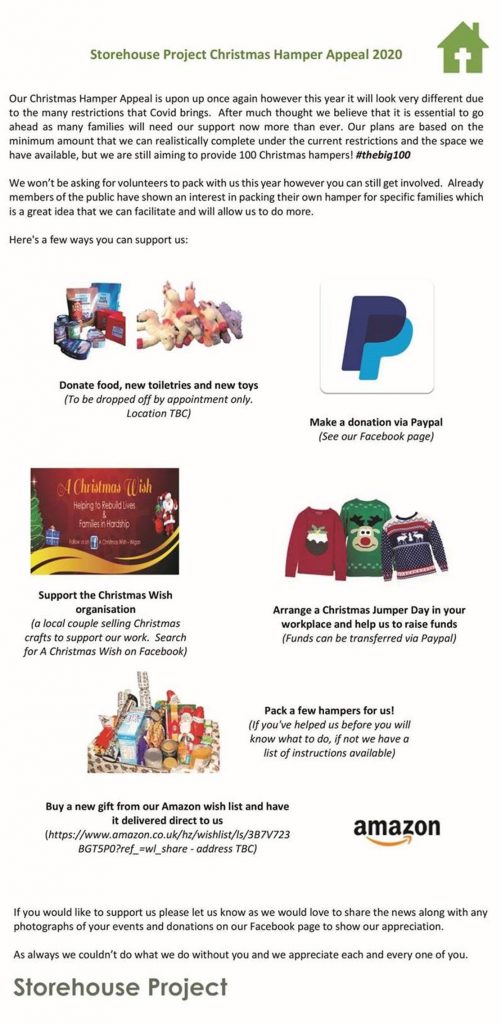 Christmas Hamper Poster For Packing for a family pdf
Christmas Jumper Day
Christmas Hamper Poster Basic PDF

Want to Join The Supporters Club?
Wigan Athletic Supporters Club is a non-profit organisation which allows us to keep the costs low for travelling to away games, without compromising safety, comfort or security click here to apply.
Membership of the Supporters Club also gives extra benefits in the Wigan Athletic Supporters Club Bar, which provides a safe place for fans to go a couple of hours to chat and meet before most home games.
Click 'Get involved' for more information on the huge benefits of membership.