WASC News
Wigan Athletic Supporters Club are based in the South Stand Suite. On match day, our doors usually open around 2 hours 30 minutes before the game starts. The latest news item is below, but please keep looking back on the website for all of our latest news.
Brentford Weekender – last chance to visit Griffin Park
2nd Weekender of the season
Due to the success of selling out the weekender to Cardiff, we have been asked to put on another weekend trip to an away game.
The main contender being Brentford due it being  the last time we will play at Griffin Park before they move to their new stadium a mile or so down the road.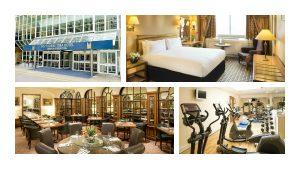 Brentford has been famous for it having a pub on each corner of the ground, a bit like the Supporters Club being famous for it's weekenders.
A coach will the DW Stadium on the morning of the 3rd April and will return on the 5th April 2020. The game is on the 4th (at the moment) and as usual a coach will be on hand to transfer from the hotel to the ground and back.
We will be staying at the brilliant Copthorne Tara Hotel in Kensington, London. The cost is £125 per person for the two nights with breakfast included.
If you are interested, you need to be quick to get your name in as we are limited on places.
See Spike at the Supporters Club Bar before the Sheffield Wednesday game tomorrow, or any home game whilst places are available.
You can register interest on info@wiganathleticsupportersclub.co.uk too.
Want to Join The Supporters Club?
Wigan Athletic Supporters Club is a non-profit organisation which allows us to keep the costs low for travelling to away games, without compromising safety, comfort or security click here to apply.
Membership of the Supporters Club also gives extra benefits in the Wigan Athletic Supporters Club Bar, which provides a safe place for fans to go a couple of hours to chat and meet before most home games.
Click 'Get involved' for more information on the huge benefits of membership.