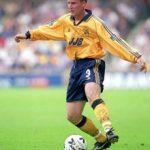 This Sunday sees Wigan Athletic take on Leeds United at the DW Stadium, with both teams already knowing their fate and where they will be playing next season.
Leeds United have imploded at the end of the season to lose their play off place and will spend yet another (14th) year outside the top flight, whilst Latics will be in League One as we know.
Kevin Sharp of course left Leeds United in 1995 after 2 and a bit seasons, to come a newly owned (by Dave Whelan) Latics and spent the next 6 years at the club.
Kevin took part in 217 matches scoring 10 goals and was part of the teams winning promotion in 1997 and winner s of the Auto Windscreen Trophy in 1999.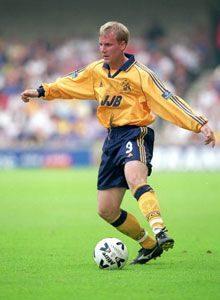 We are really glad to have Kevin join us in the Supporters Club Bar before the game against Leeds United this Saturday, where we will have a quick Question and Answer session with him and so have your questions ready for when we open it up to the floor.
Please get in there early, where bacon and sausage butties plus bar service will be open from 10.00 am.
During the close season there are a couple of events going on, on May 19th there is the Dutch Masters v Legends game at Ashton Town FC see here for ticket details.
There is the Latics 2 Amsterdam bike ride on June 8th, which if you haven't already registered and trained leaves the alternative of joining in the virtual ride
Please remember to renew your memberships, either at the bar on Saturday or online over the close season.
Also keep looking back at the website for the latest news and information.