Welcome to the Wigan Athletic Supporters Club Web Site, here you can find out about away travel on the Official Supporters Club Coaches, Wigan Athletic news, find out about and book Special Events, plus a place to have your say about anything that is Wigan Athletic.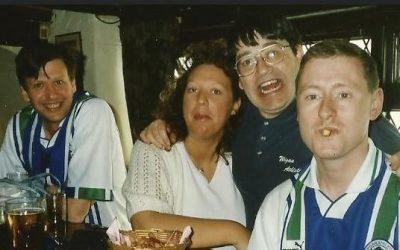 Tribute to Chris Coffey (1954-2020)
"Thursday 26th March 2020: a day which under normal circumstances would probably be like most Thursdays to someone from Wigan.
"Get up, go on with your normal activities, then finish the day hopefully happy in the joy that all is well in the world.
read more