Supporters Club Latest
Wigan Athletic Supporters Club latest news.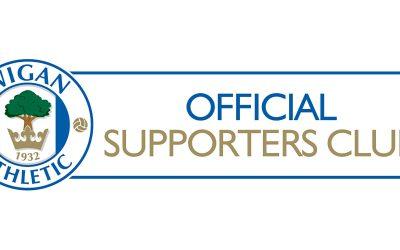 RIP Spike
It is with sadness that we share the news of the passing of Roy "Spike" Highton, who was Treasurer of the Supporters Club for over 30 years.
At Springfield Park a small band of stalwart Latics fans became the first independent providers of travel to away games for supporters. Very quickly the Official Supporters Club was formed and years of away travel, legendary weekenders and social events began. Spike was a founding member of the first committee of the Supporters Club.