Because it's always all about numbers, isn't it? Money, transfers, years of experience, tickets sold, winnings, losses, tables, and so on and so forth. Although class and talent can never be quantified, it can be bought or sold and usually that makes all the difference in the world. Wigan Athletic Football Club is no different. We're all at the mercy of what the final figures show and according to these results, we play!
What numbers are we looking at this year? Following last year's not too brilliant results – ending the season with just 40 goals – we're looking at more ambitious plans from the Latics for this season. Enter Paul Cook, new manager and ex-Latics player with almost 100 appearances on the pitch. His football philosophy is one best suited for Wigan at this point in time and the one which Cook most needs to work on: possession, attack, goals. Cook has a lot on his hands but with a sterling record under his belt, there is more than just a glimmer of hope. With Matt Gilks, Jake Buxton, Jack Hendry and now Sanmi Odelusi exiting the scene, the fans look to Cook to build up a new team to see them rise to the top again. With some great signings, including goalkeeper Christian Walton, Terell Thomas, Gavin Massey and Chey Dunkley (who joined last June but still has to put on his Wigan shirt for the first time), and Cook's passion for an engaging game, fans can really look forward to a spectacle. While welcoming our new boys to the club, we would also like to wish the players who journeyed on to different clubs success in their careers.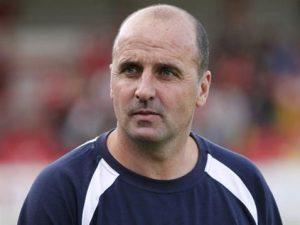 Despite the exciting signings, many Latics fans have their hopes still set on Will Grigg, Internet sensation after last year's Euro cup and terrific goal scorer, with 25 goals scored in Latics' 2016 Sky Bet League One title. There's a long way to go however: due to multiple injuries last year, Grigg only scored 5 goals – even due to lack of management support from up top. Could this year be any different? Or rather, will his enthusiasm for the club be enough should a Championship team approach him with an attractive deal? Numbers, numbers – it all boils down to the same conclusion and only time (conveniently displayed numerically too!) can tell.
All in all, the morale is good at the DW Stadium, especially after last week's pre-season match draw with Liverpool FC, a game which saw many new faces for Wigan Athletic. Alex Gilbey scores 21 minutes into the game while it was only £37 million-signing Mohamed Saleh who nets the equalizer for the Reds just before the whistle blew for half-time. While another draw with Southport FC (0-0) might not have gone down as well as the previous game, the boys can now look forward to the first competitive game in the Sky Bet League One against MK Dons.
Back to numbers though: what are the punters saying this year? Well, there's only good news on the horizon thus far. With Paul Cook at the helm, Wigan Athletic is second favourite to win the Sky Bet League One this year, with various bookmakers showing the same favourable odds. As we've said, numbers never lie and there's more to this piece of news than meets the eye. It means bookmakers and players around the world see worth in a team which, following a disappointing fall from Championship, is not only working to stand back on its feet but has already started climbing up the ladders to the coveted first spot.  If you are interested in placing bets on your team, then the first step you would need to take is to stay constantly updated with the latest news. One transfer could change the odds drastically, while consecutive winnings (or losses) can also affect the position of the team on the betting charts. As it is important to choose the best price for each tip, equip yourself with football betting hints and tricks prior to taking any bet. This would help you raise your chances when you're betting on your favourite team. It's best to know exactly what you're doing prior to placing random bets because you might be missing out on the best ones.
Old adages rarely lie. We believe the Latics can brush themselves off with ease. The team is young, the talent is promising and despite a new wage structure, there is room for new players to grow and for veterans to excel. If we also believe that numbers don't lie, then we're in for a magnificent season. The Championship is always within reach and we have showed time and again that the team has the resilience to see it through to the end. The only thing standing between the Latics and the cup is the determination to succeed – together with the backing of the most loyal fans in the country.