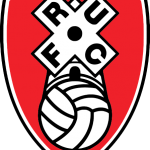 Join the Supporters Club in the South Stand Supporters Bar prior to the Skybet League 1 game on Saturday 14th April 2018.
The Supporters Bar will be open as usual from 12.30 p.m. prior to the Rotherham United game, kick off is at 3.00p.m..
Located behind the South Stand, there will be the usual drinks and food on sale, coach bookings will be taken, maybe a player interview and the Members Draw for the Match Day Hospitality at the next home game.
It is FREE entry to the Bar, where the live game will be shown on the Big screens and programme sellers will be on hand, as will the Latics Lotto Ticket Sellers (with large CASH prize) and betting facilities.
If you haven't got your ticket already, you can buy a place at the mother of all Events. On June 2nd WASC will bringing together players, managers and chairmen from the past 40 years as we celebrate the 40th Anniversary of Wigan Athletic's election to the Football League. Click here for more details.
Jason Taylor will be in the Bar too, he is doing the Walk4Joseph on Friday an Saturday, if you want to sponsor him, please feel free to approach him. The walk is aiming to raise over £10,000 and they are very close, so if you are able please give what you can, every £1, £5, £10 and £20 is so important to this charity. You can of course just go to Jason's fundraising page at https://mydonate.bt.com/fundraisers/jasontaylor1.
On offer for this game will be
Pie, Peas and a Pint of Fosters, Glass of wine or soft drink for £5
Real Ale, APIs
Bottled Lager
Bottled Cider
We will be giving out all of the latest news over the PA System in the run up to the game.
Coach Bookings will be taken for: Fleetwood, Bristol Rovers and Doncaster, if you can't wait or don't want to queue, please consider using the secure online booking page here on the website, just click here.
Team sheets are usually available within 10 minutes of the teams being announced and any special events that may be happening will be broadcast.
On that note, if there is anything you would like to see, hear or have announced please email us beforehand on info@wiganathleticsupportersclub.co.uk and we will do our best to have your birthdays, anniversaries or special occasions announced for you in the Supporters Bar.
Jason Taylor, one of the Wigan Athletic SLOs (Supporters Liaison Officer), is always in or around the Supporters Bar and Stadium before home games.
As a Supporter who has followed Wigan Athletic since the 1970's (I know he doesn't look old enough), he watches Latics play home and away, so can be found at all the away games too.
Jason is very approachable, so if you need to talk about any issues or indeed want to put across any ideas you may have regarding the match day experience at the DW Stadium or at away games, please ask for him if you don't know him already.
We look forward to seeing you in the Bar, don't be a stranger.
Please visit our Sponsors and Charity Partners: