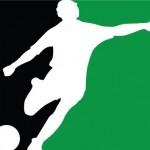 Every year Wigan Athletic fans are invited to take part in the National survey, a chance for us to get our views and experiences across to the largest fans federation in the UK
There are plenty of reasons to take 5 minutes out and give your answers (mostly multiple choice) on how your match day experience is, what you think of the Club, your vision of the perfect day out at football and how you think things could be changed
More than 8,000 fans have taken part in the FSF National Supporters Survey – something that will give a detailed snapshot of what supporters think about the state of the game.
The survey will close on Sunday, and with football gearing up for the new season, there's no better time to let us know what you think about the big issues facing supporters today.
Please keep coming back for details on away travel.
Please visit our chosen Charity and sponsors: