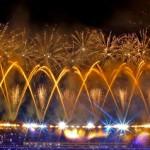 The winner of the draw for the Hospitality in the Springfield Lounge this Friday evening for the game against Charlton Athletic has now been made.
We would like to thank the hundreds of entrants for the prize and ask that you keep a lookout for the next home game if it wasn't you this time.
The winner drawn out at random was Wigan Athletic Supporters Club Member Louise Wright. Congratulations to her and her guest.
Let's hope for a great send off to 2017 and set the stall out for 2018.
All the best and remember there are still a few seats left on the coach for New years Day at Northampton Town.
Hope you have a great New Year,
Wigan Athletic Supporters Club