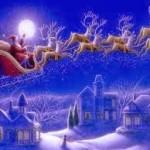 over the past 36 hours or so we have been running a competition for two lucky people to go into the hospitality suites for the Boxing Day clash with Shrewsbury.
The winner was Tom Shuttlewoth, congratulations to him.
Please look out for our next competition as Charlton hospitality will be up for grabs.
Merry Christmas