Following are some details that Jason Taylor (Wigan Athletic SLO) has passed on regarding this weekend's game against Rotherham United.
At this time there just 6 places left on the coach bookable through this site or by phone and tickets for the game are on sale til 4pm today at the ticket office
Best/worst routes to the stadium: Directions for the stadium can be found on the Rotherham United away fans guide here: https://www.themillers.co.uk/fans/away-fans/
Car Parking & Fees: Nothing on site, there are two car parks close to the stadium which are at postcodes S60 1EJ (About £3 I think all day) and S60 1QE (free at weekends although it is council owned so it wouldn't surprise me if that changed at any point)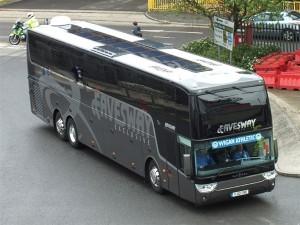 Coach Parking & Fees: £25 for coaches on site and £10 for minibuses. They will need to arrive 1 hour before kick off to enter the car park. If they turn up within that time then they will have to wait until the match kicks off to come on site.
Blue Badge Car Parking – £5 per space bookable through our shop 01709 827768. There are 2 spaces left at this point in time.
Away friendly pre-match venues – We used to have a pub but this has changed hands and they don't allow any supporters in on a match day. We have a goal zone at the stadium for families that welcomes away supporters when they show their tickets. Inside there are different activities for the family from Xbox consoles, table tennis, skills activities and the early kick off will be on the big screen.
Nearest cash machine – There is one at the petrol station on Masborough street but there is a charge to use it. The nearest free one will be outside the Corn Law pub in town.
Approximate distance from the train station/ bus station – train station is 0.4 miles away and takes 8 minutes. Supporters will turn right out of the station and then follow the canal to the ground. The bus station is next to the train station.
Food and drink available near or inside the ground –  there is a list on the link above for inside the ground. In town there is a costa, McDonalds, Greggs etc. along with some cafes and pubs. On the approach to the stadium there is the usual burger vans etc.
Contact details for the Rotherham United SLO – John Bird, please ask Jason or Ian for contact details.
Betting facilities – not much on site, but bet brain UK scours the internet for the best odds and has Wigan at 8/5 to win this game, can we break our dreadful away day run?
Jason Taylor, one of the Wigan Athletic Supporter Liaison Officers (SLO) travels to most of the away games and mainly on the Supporters Club coaches.
Jason is available if you need him via email (jason@wiganathleticslo.co.uk) or by phone and is happy to help with any issues or problems relating to Wigan Athletic or the Away Team's Ground/Staff.
Please visit our chosen Charity website and Sponsors: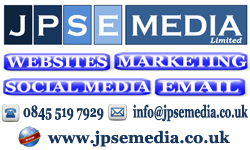 Thank you for your support.