WASC News
Wigan Athletic Supporters Club are based in the South Stand Suite. On match day, our doors usually open around 2 hours 30 minutes before the game starts. The latest news item is below, but please keep looking back on the website for all of our latest news.
This morning we were made aware that discussions with the Spanish bidders regarding their proposed takeover of the club have failed.
read more
As Christmas time approaches, we would again like to thank all of our members and Latics fans for their remarkable efforts during what has been a challenging year for Wigan Athletic.
read more

With all the top quality sport that takes place in the UK and globally in recent years, it is hardly surprising that the betting market is so big in this country. Of course, it is not just sport that is bet on, as gambling also includes all online casinos, all National Lottery tickets, all bingo games and more and in total, from October 2017 to September 2018, about 14,5 billion pounds were spent on gambling.
Of these 14,5 billion pounds, about 5,6 billion was spent on online gambling. With the recent Covid 19 pandemic and a wave of movements online across most sectors, it is likely that even more money has been spent in 2020 on online gambling.
In statistics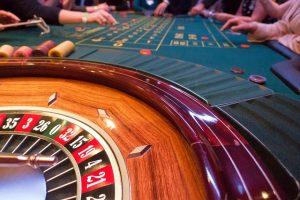 The second and third biggest sectors of betting were bets placed in brick and mortar betting shops and National Lottery tickets respectively, with around 3 billion spent in both these sectors. Betting can be done by both the more well off parts of society as well as the less fortunate because any game and stakes can be found somewhere.
The National Lottery is unsurprisingly the most prominent form of gambling. People buy tickets with either random numbers or numbers that they have picked and try and match them to those picked on television.
It is extremely unlikely to win the lottery but the sheer fortune that the winner would receive is enough to encourage most to try their chance despite the miniscule odds. 28% of those who gamble had declared buying such a ticket in the past week when surveyed by the BBC.
Other than buying lottery tickets, 32% of surveyed adults declared that they had gambled in the past month when surveyed, although it is a possibility that some people would not admit to it when surveyed, even anonymously.
Gambling remains a male dominated market, with about 35% of men stating that they gamble compared to only around 25% of women. Since 2016, this proportion has been slowly decreasing for women and somewhat stable for men, so this seems unlikely to change anytime soon.
Current state of gambling
Gambling can be looked down on in society quite a bit, and in some forms that it comes in, be considered as unethical and grotty. This is almost never the case, but it can be, so both men and women need to gamble responsibly in whatever shape their betting takes.
In terms of new shops opening or old shops closing, betting shops are suffering the most with over 1% of its total shops closing between March and September 2018. One must think again of the current situation with the Corona Virus. Small betting shops that do not have an online presence and cannot offer their services will be forced to close because of their non-essential status, with many punters turn to the new online betting options like the ones found here.
Of course, the health of the population is the most important thing to consider however it is also important to remember the plight of the small businesses that are owned by families or individuals because of the national lockdown.
FOBTs:
Despite all of this, government took the decision in 2019 to cut the maximum stake possible on fixed odds betting terminals from 100 pounds to 2 pounds. Fixed odds betting terminals are a type of electronic gaming machine on which players may bet on the result of several simulated games and events like roulette, virtual football matches, blackjack, bingo, and horse races, the odds offered being fixed from game to game.
The government justified its decision by saying that it believed that these machines were causing lots of people to lose lots of money quickly, but William Hill have been very unhappy with this decision.
They have declared that they will have to close around 700 of their shops across in the UK because of the reduced profits which they estimate to be worth around 100 million pounds, hardly a negligible sum of money. The government also pointed towards betting shops being a hub of anti-social behaviours in some councils as a reason for enforcing this rule.
Problem Gambling
Recently, the term problem gambling has risen in usage across the UK because of the public's spending online and in shops. The Royal College of Psychiatrists says that gambling is a problem for about nine people in every thousand which come to about 1% of the population.
Henrietta Bowden-Jones, the founder of the NHS National Gambling Clinic, says that problem gambling can lead people into debt, with some losing their homes and their savings, referring to gambling disorder as "a total loss of control" of how much you spend on gambling.
GamCare is a charity that seeks to provide help to those who a problem with gambling and in its yearly report from 2017, it declared a 2% increase in calls from problem gamblers, or their family and friends, to the National Gambling Helpline. More than half of these cases were struggling with online gambling like blackjack and roulette.
Liz Ritchie, of the Gambling with Lives charity, said gambling is a "serious addiction and costs lives", backing this up with this awful statistic: "There are 250-650 gambling-related suicides per year in the UK and suicides by young people are rising."
Since 2018, gambling addicts have been able to ban themselves, or self-exclude, from online betting platforms, under a free, independent scheme called GamStop as well as other software installed on some websites. These would automatically kick people off, stop them from depositing and remind gamblers how long they had been playing, but it has been hacked sometimes.
It is unlikely that gambling in the UK will reduce any time soon, as such a large portion of the population enjoys and partakes in betting so regularly and enjoy the times that they spend betting. More likely is that as betting companies continue to fund research into marketing, responsible gambling and new ways to play as well as new ways to improve the current betting system, then more and more money will be generated in this sector of the UK economy.
Want to Join The Supporters Club?
Wigan Athletic Supporters Club is a non-profit organisation which allows us to keep the costs low for travelling to away games, without compromising safety, comfort or security click here to apply.
Membership of the Supporters Club also gives extra benefits in the Wigan Athletic Supporters Club Bar, which provides a safe place for fans to go a couple of hours to chat and meet before most home games.
Click 'Get involved' for more information on the huge benefits of membership.