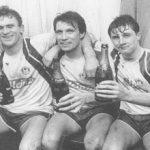 At Wigan Athletic Supporters Club we were saddened by news of the death of Bobby Campbell.
Our Vice Chairman Mick Wimsey has fond memories of Bobby both during his time as a player and through the many Supporters Club events that Bobby has supported over the years;
"What do the letters B.C. mean to a Wigan Athletic,  Bradford City or Huddersfield Town fan? It doesn't mean Before Christ. To these people it will mean Bobby Campbell. Many tributes and kind words will be made about a big rough tough Irish centre forward signed by Ray Mathias and held in the dreams and memories of any Latics fan who remember him.
This gentle giant would do anything for anyone off the pitch but on it he was hated by opposing defenders, feared by goalkeeper's and probably first on the team sheet. A true character Bobby was usually late to the ground, laziest on the training ground but first to the bar.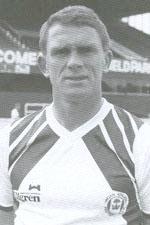 At one of our Supporters Club dinners Bobby got hold of the microphone to say hello to the diners. After over an hour telling dressing room stories and swearing quite a lot the crowd was in tears with laughter. The comedian we had booked came over  to the committee and said I can't follow that and promptly went home!
That was Bobby Campbell: a genuine bloke with football at his heart and a true fondness for Wigan Athletic. On the day that Bobby Campbell came onto the pitch and made his debut he came off it a hero and legend.
He was Wigan Athletic's Bobby Moore and we will always have fond memories of him. Rest in peace B.C, our hero and friend.
Mick will attend Bobby's funeral on behalf of the members of Wigan Athletic Supporters Club and we will make a donation based on the wishes of Bobby's family.
Mick's son Ethan will be wearing a Bobby Campbell shirt as mascot at Barnsley on Saturday as a tribute to Bobby.
Bobby's last appearance at a WASC Dinner where we took a small video, click here